Anyone fancy some yummy Easter weekend treats?!! 😋 🐣🍰❤️⭐️🧁
We are planning a cake sale on Easter Saturday 3rd April to raise funds for Noah's Rainbow 🌈🦖
If you're a keen baker then we would be very grateful for donations! Please contact us so we have an idea of how many we may receive.
We hope our local friends can enjoy some Easter treats 😋 and help us raise money for Little Havens and Abbie's Army, before our next donation on 3rd May in memory of Noah🦖🌈❤️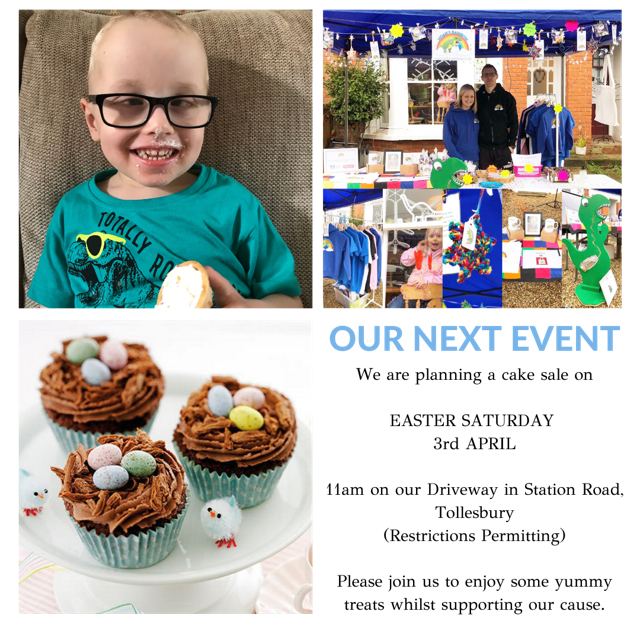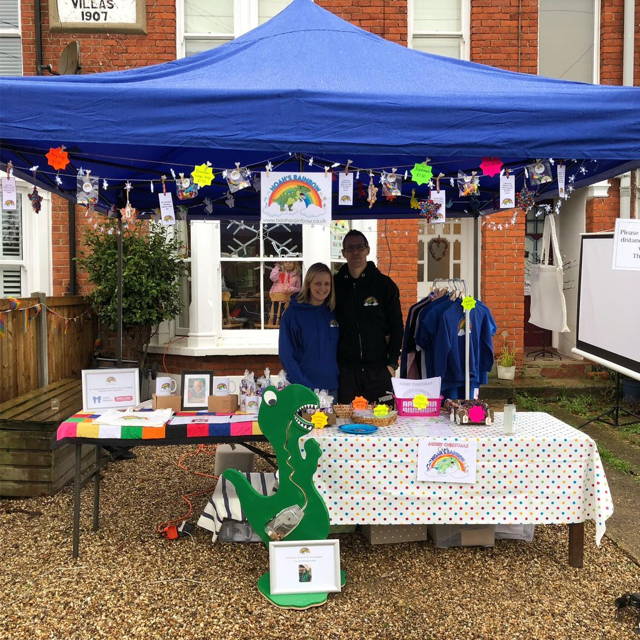 Noah's Rainbow 🌈🦖 was launched on 1st November 2020 and thanks to our wonderful supporters we can now announce our total raised for 2020 is £4,415.04!!!!!
We are so thankful for this incredible amount of money and that our initial goal of £2000 has been doubled!!
We paid £2,207.52 to EACH of our charities in memory of our little man on his birthday.
Little Havens continues to support Ella with free visits from their children's counsellor, and Abbie's Army are joint funding a DIPG trial next year at Great Ormond Street Hospital where Noah was also cared for.
Our heartfelt thanks to you all.. every penny means so much to us and it's such a comfort to know that Noah's legacy lives on in other families with life-limited children.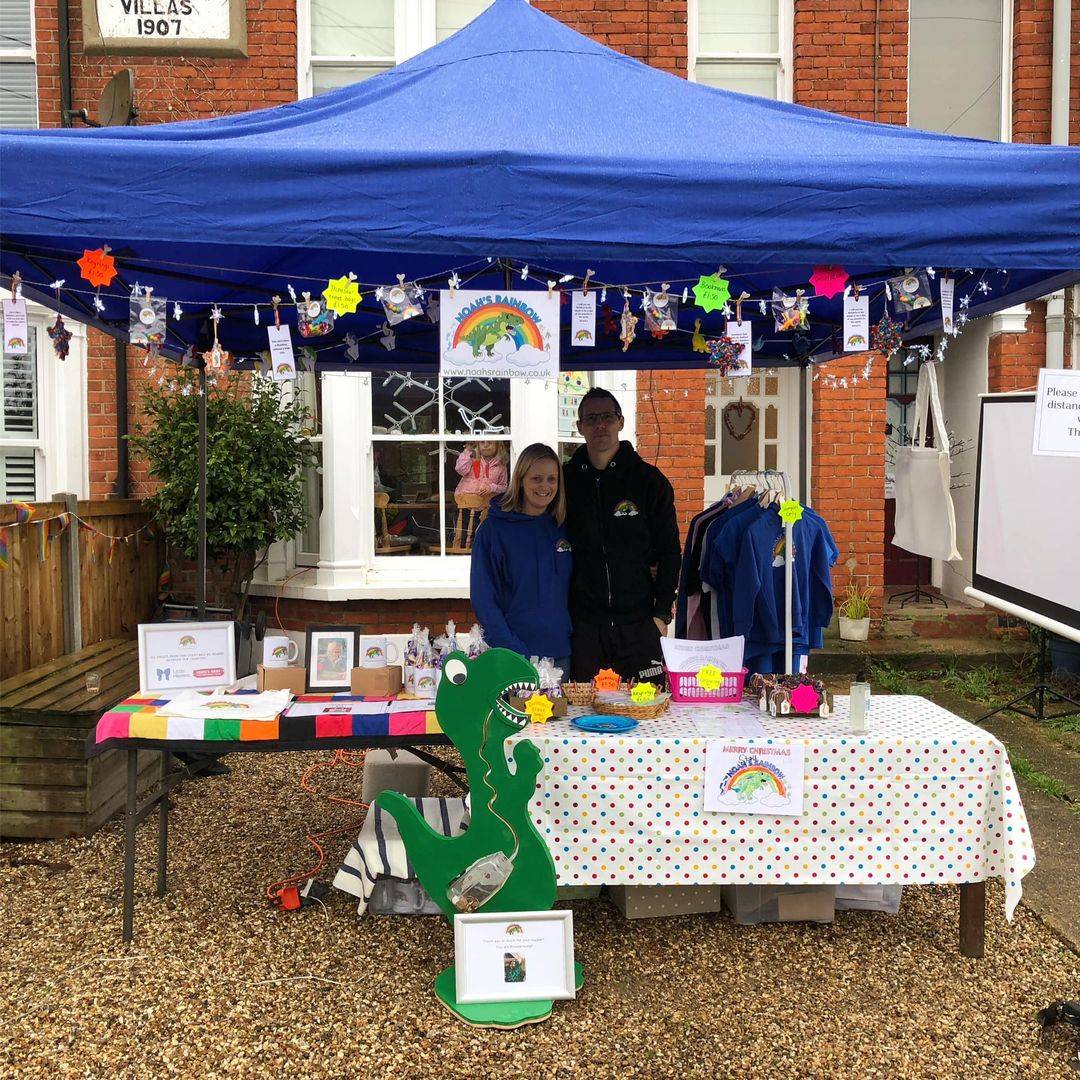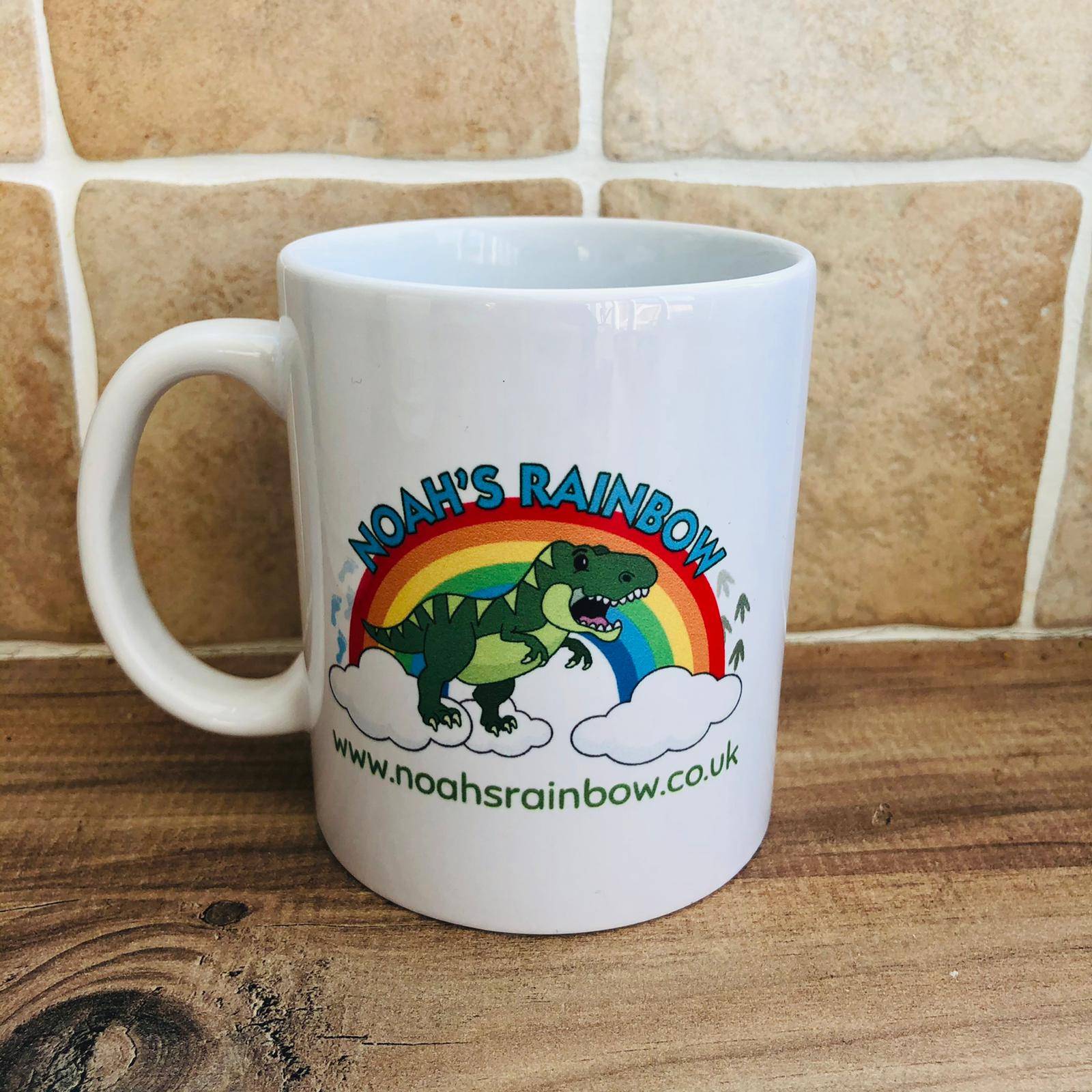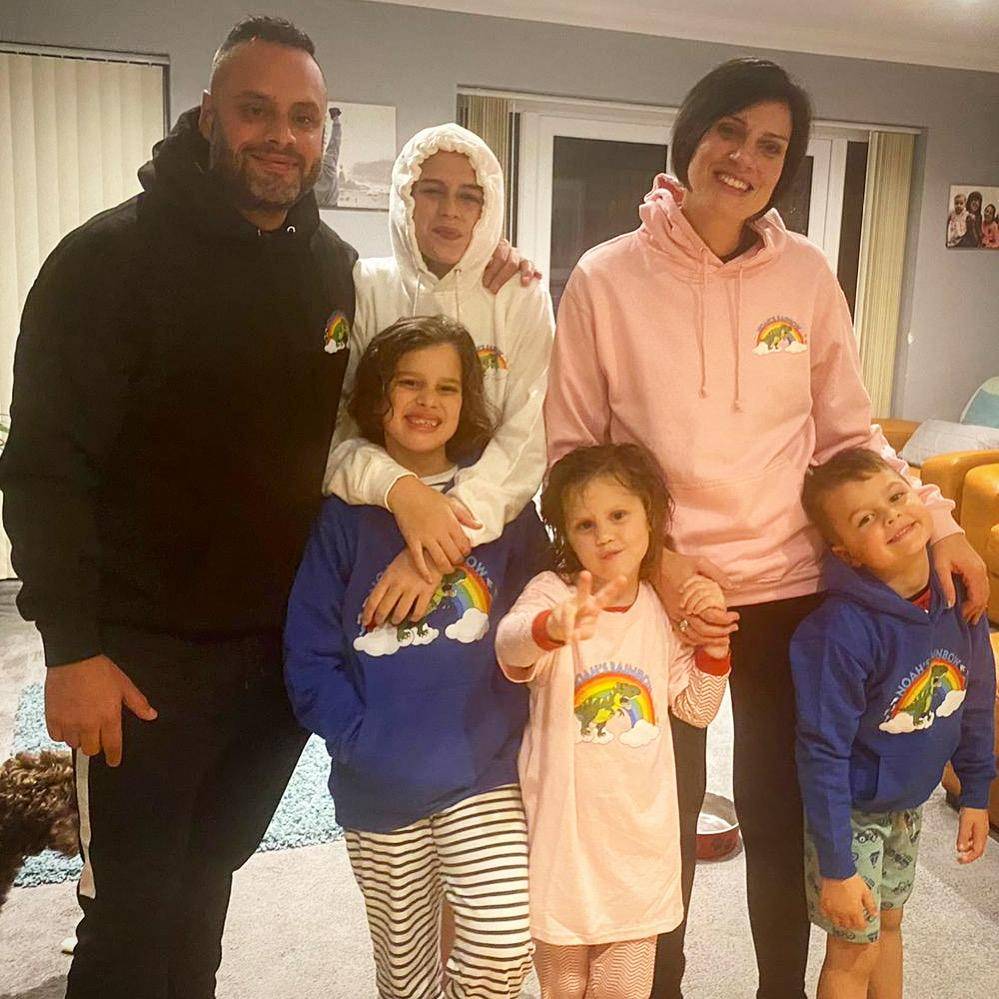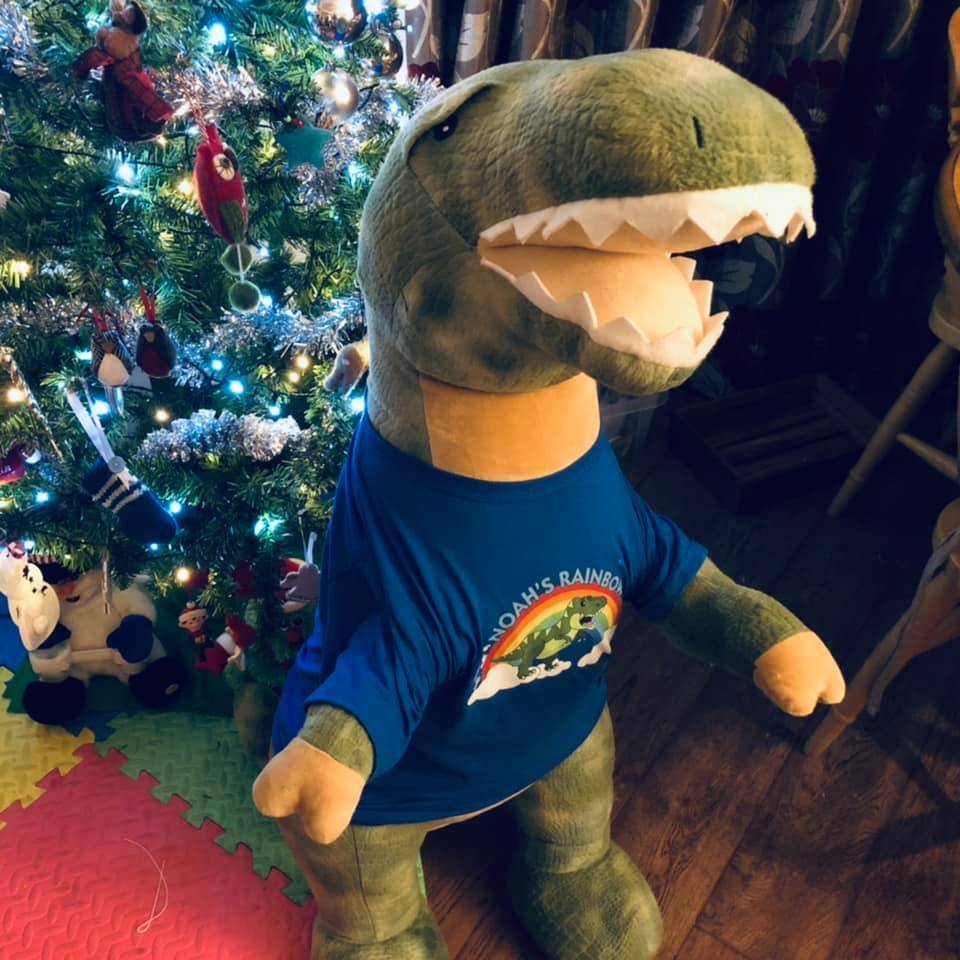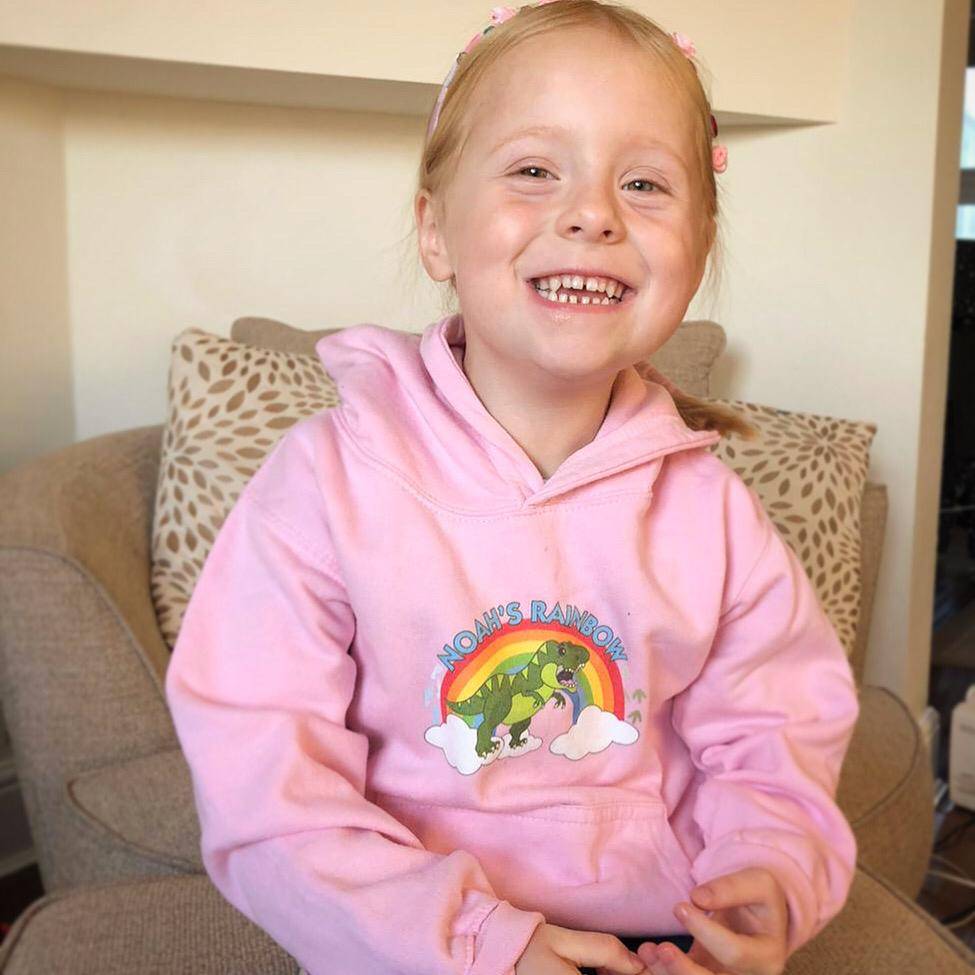 THANKS FROM OUR CHARITIES

"We are finishing the year with mention of some of the incredibly generous, kind and poignant donations still being received...before we all put 2020 firmly behind us!
Gorgeous 'dinosaur loving' Noah Wright, a twin to sister Ella should have been celebrating his 5th birthday happily at home yesterday with his family.
Sadly earlier this year on May 3rd at only 4 years of age, Noah passed away from DIPG.
When Noah was diagnosed, he took part in the BIOMEDE trial (Abbie's Army funded the additional biology of biopsies on this trial for the first 40 UK patients) and was under the wonderful care of Great Ormond Street Hospital.
Noah's parents were naturally keen therefore to support other DIPG children receiving treatment at the hospital with any of their fundraising.
All of Noah's Rainbow funds including this fabulous £2207.52 will now be dedicated through Abbie's Army to the new co-funded CAR-T trial for 12 patients that will open at GOSH during 2021.
We are so grateful for this incredible donation and hope that real comfort comes from knowing they are supporting new options in memory of their beautiful son Noah. 🦖 🦖🦖
You can find Noah's story on our website and more information on his wonderful legacy at 💗"

"Our Vision at Havens Hospices is 'Making every day count' for every child, young person, adult we care for. It is with deep gratitude we receive your very kind donation of £2,207.52 today, Thank you.
I want to personally assure you that your generous gift is already making such a difference to the families we care for. We don't charge a penny for any of our care services - our hospice care can only exist because of the support and generosity from people like you."